Da ich bisher noch nicht dazu gekommen bin ein neues Outfit zu fotografieren, dachte ich mir ich könnte euch als Ersatz einfach meine letzten Instagram Outfits zeigen. Der letzte Beitrag mit meinen Outfits, die ich bei Instagram gepostet habe, ist auch schon wieder länger her. Ich versuche zwar so oft wie möglich meine Outfits festzuhalten, aber so ganz klappt es mit der Regelmäßigkeit doch nicht. Ich nehme mir schon ewig vor etwas aktiver auf Instagram zu sein, aber teilweise fehlt mir einfach die Zeit dafür. Vielleicht muss ich es mir auch einfach ganz oben auf meine Liste schreiben. Momentan versuche ich aber auch etwas meinen Pinterest Account auszubauen...
So nun aber zu den Outfits. Die Looks sind alle aus der Rubrik "Ich gehe einmal schnell in die Stadt und kaufe ein". Welches gefällt euch den am besten?
Translation
These are my looks which I posted on Instagram in the last months. Which one do you like the most?
leather jacket: Zara (same here) | khaki sweater: Vila (similar here) | grey jeans: Zara (similar here) | chelsea boots: Asos (similar here)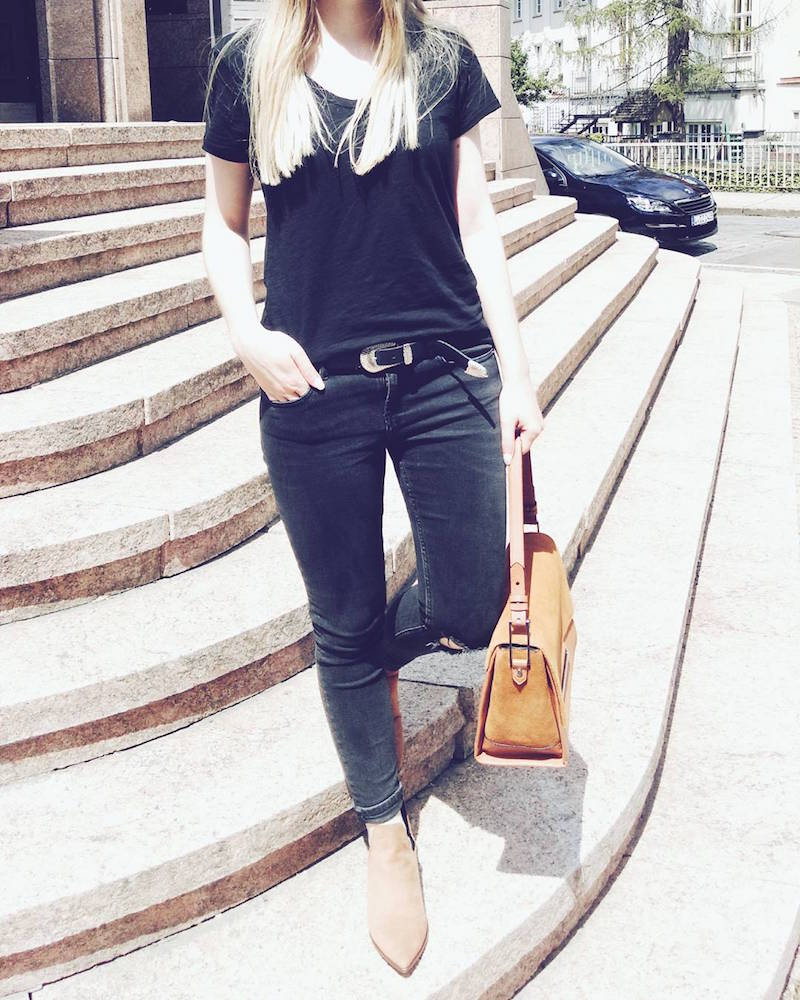 left: shirt: Mango (similar here) | ripped jeans: Asos (similar here) | city bag: Zara (similar here) | cut-out boots: Zara (similar here) ; right: pattern blouse: Topshop (similar here) | suede skirt: Mango (same here) | Pantoletten: Topshop (same here)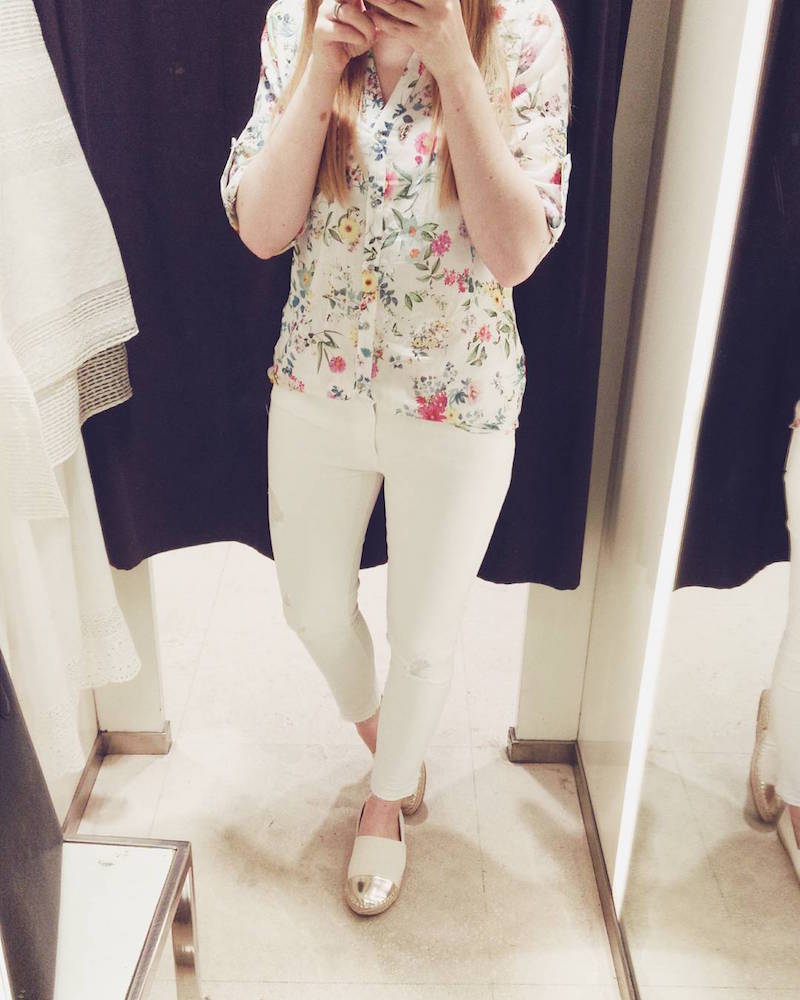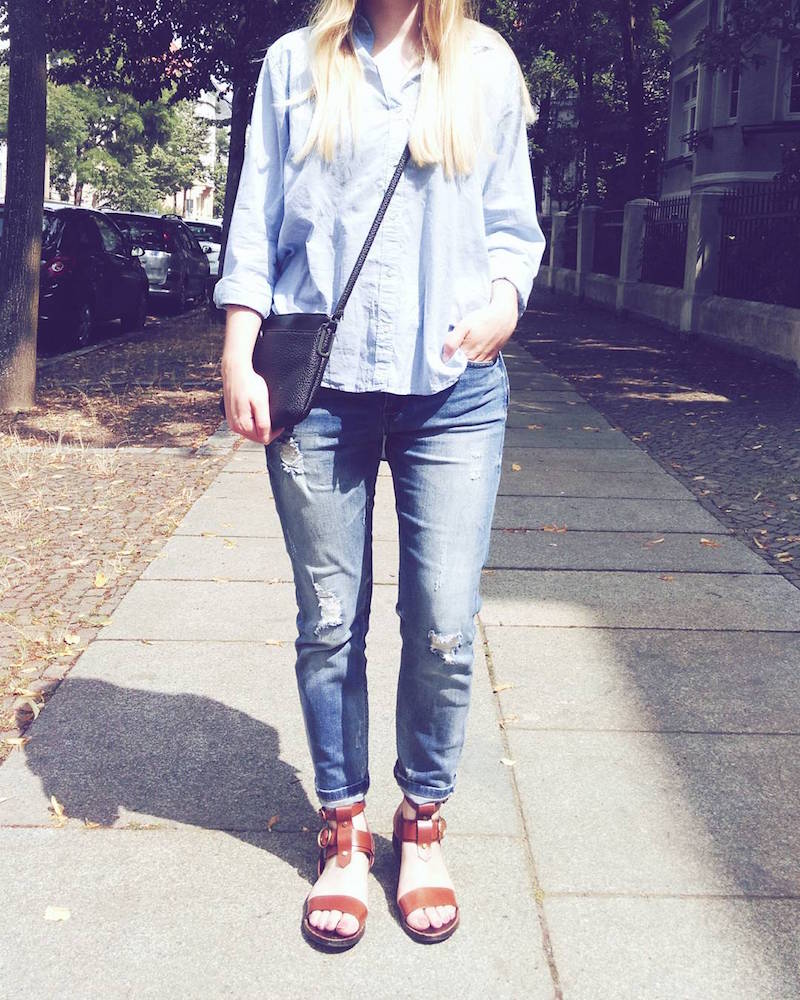 left: white jeans: Zara (similar here) | blouse: Esprit (similar here) | Espadrilles: Zara (similar here); right: blouse: H&M (similar here) | boyfriend jeans: Mango (similar here) | sandals: Zara (similar here) | bag: Mango (similar here)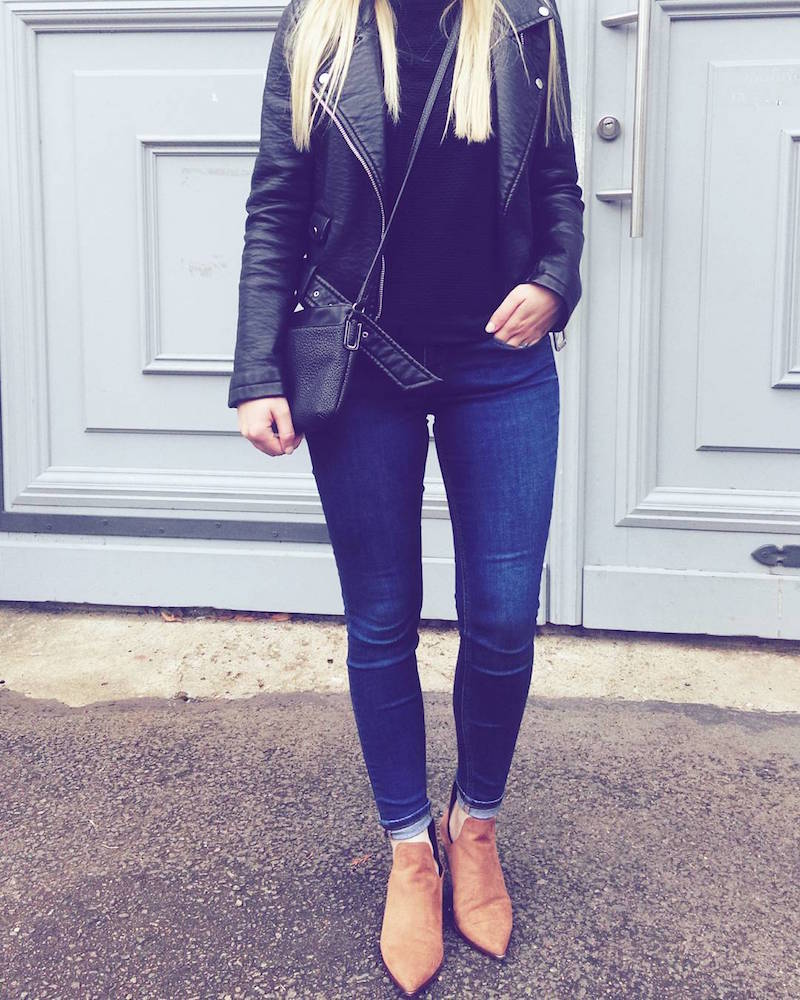 leather jacket: Zara (same here) | blue jeans: Asos (similar here) | sweater: Mango (similar here) | cut-out boots: Zara (similar here) | bag: Mango (similar here)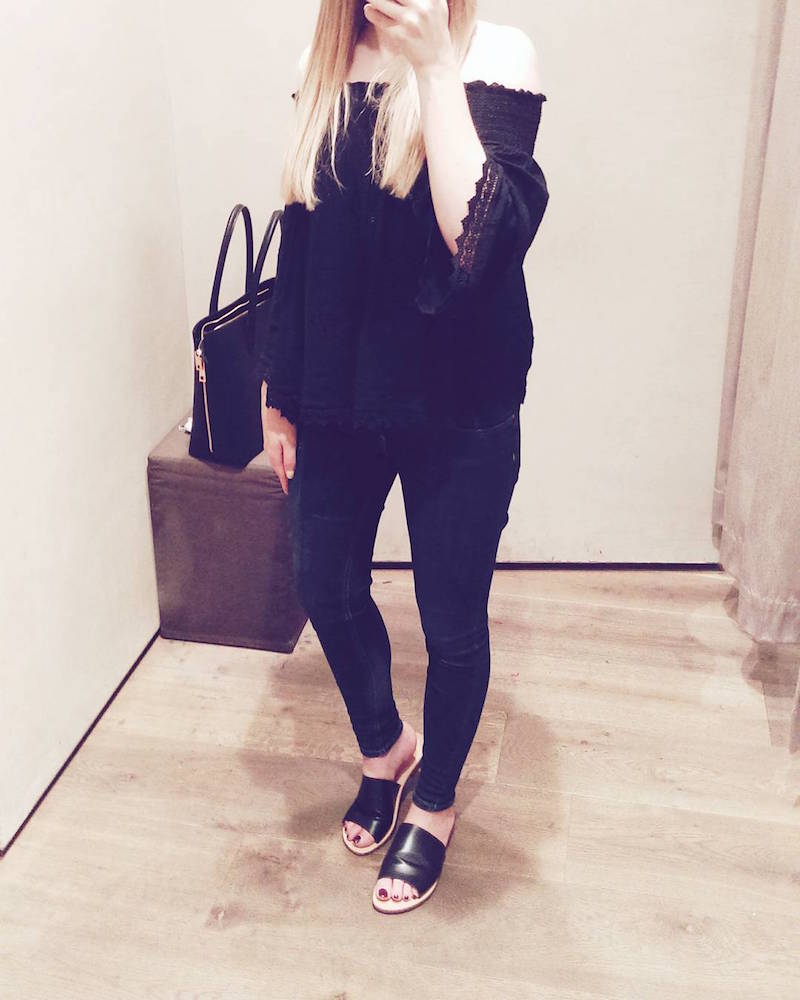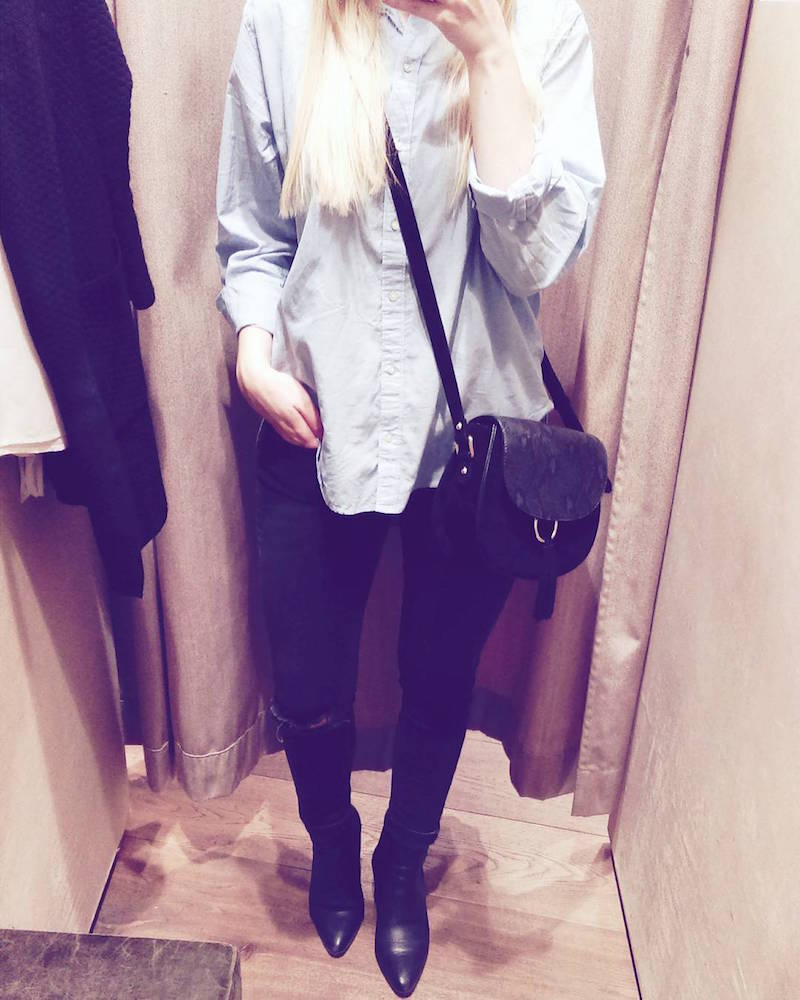 left: off shoulder top: Zara (similar here) | jeans: Asos (similar here) | Pantoletten: Topshop (same here); right: blouse: H&M (similar here) | ripped jeans: Asos (similar here) | chelsea boots: Zara (similar here) | bag: Topshop (similar here)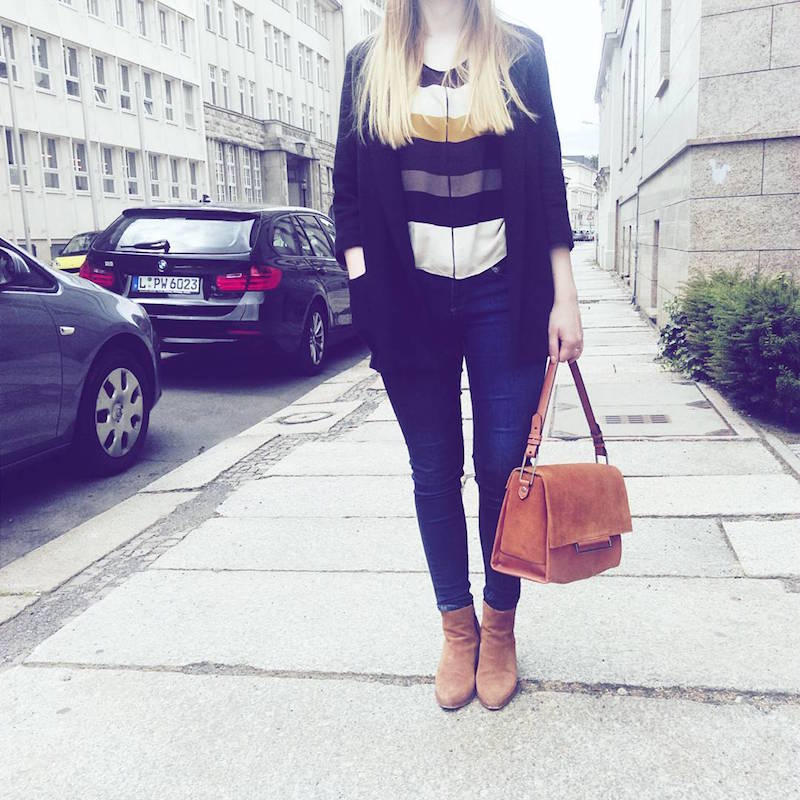 left: blouse: Zara (similar here) | jeans: Asos (similar here) | shoes: Mango (similar here); right: jacket: Zara (similar here) | jeans: Asos (similar here) | shirt: Zara (similar here) | bag: Zara (similar here) | shoes: Asos (similar here)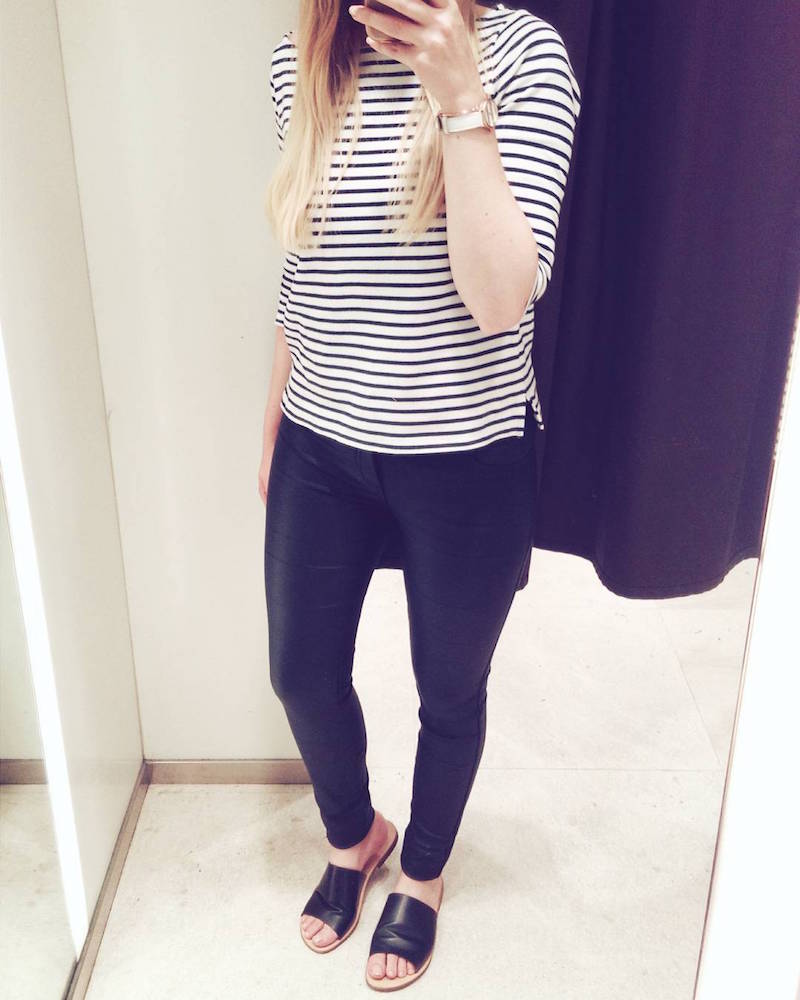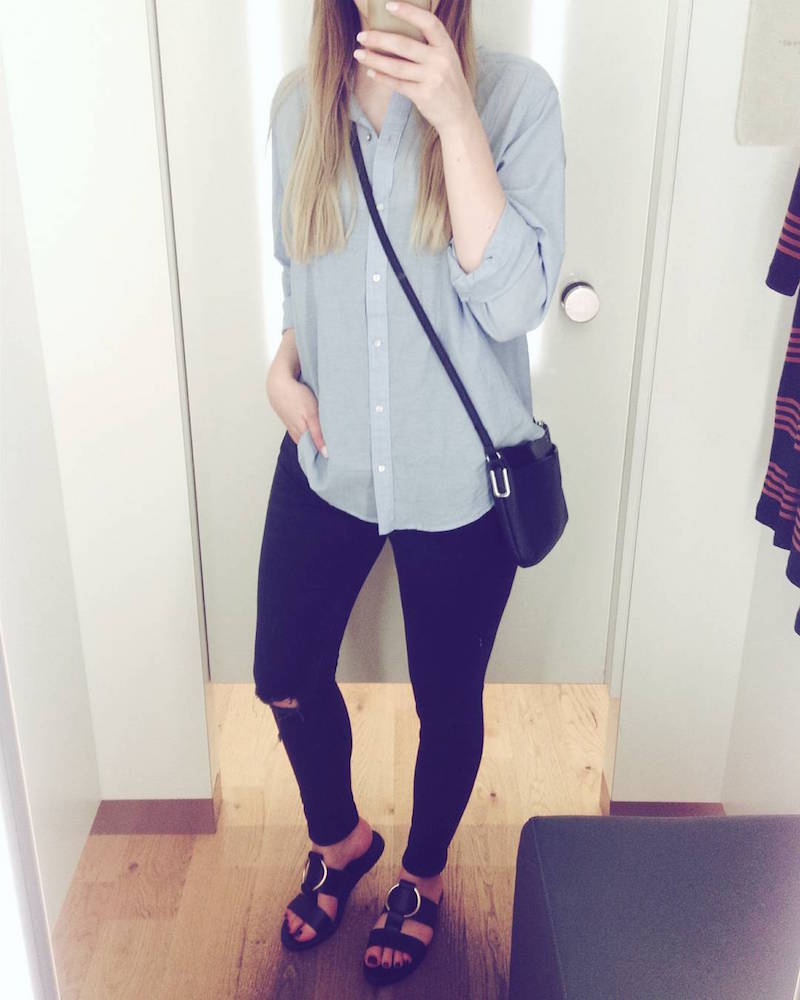 left: shirt: H&M (similar here) | coated pants: Vila (same here) | Pantoletten: Topshop (same here); right: blouse: H&M (similar here) | ripped jeans: Asos (similar here) | shoes: Mango (similar here) | bag: Mango (similar here)

leather jacket: Zara (similar here) | ripped jeans: Asos (similar here) | striped shirt: H&M (similar here) | leopard pattern boots: Sam Edelman (same here)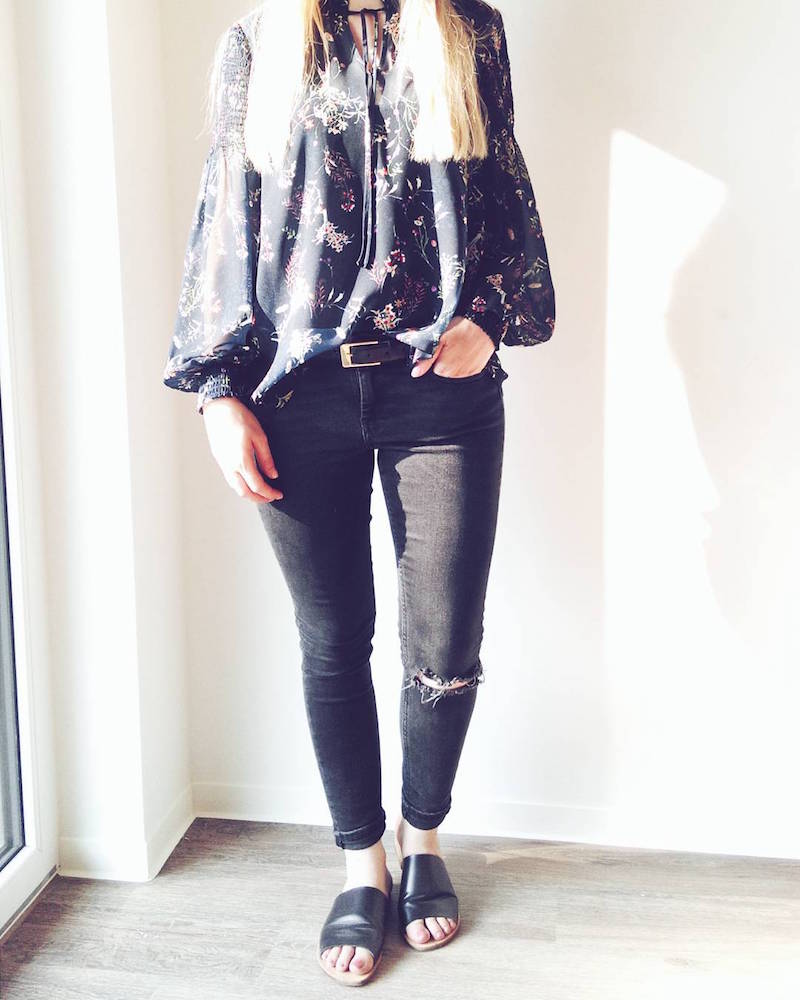 left: flower print blouse: Hallhuber (same here) | ripped jeans: Asos (similar here) | Pantoletten: Topshop (same here); right: suede jacket: Edited the Label (same here) | jeans: Asos (similar here) | shoes: Asos (similar here)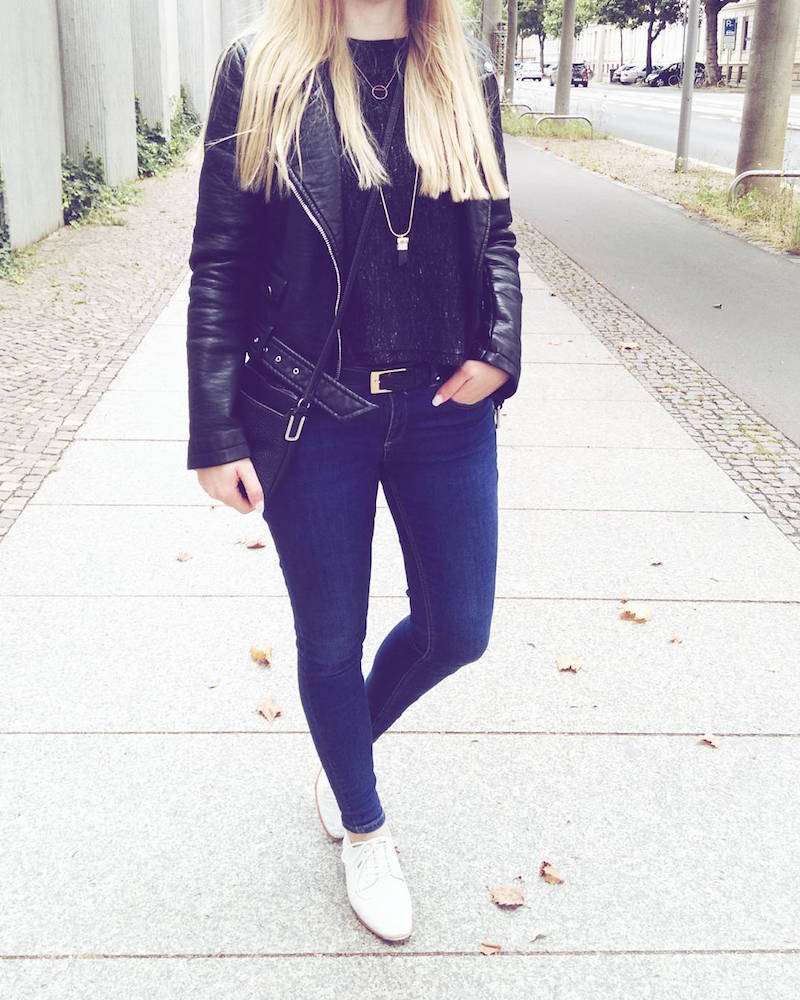 shirt: COS (similar here) | jeans: Asos (similar here) | leather jacket: Zara (similar here) | shoes: Zara (similar here) | bag: Mango (similar here)