Heute habe ich wieder einen Rabatt-Tipp für euch. Ab heute startet wieder eine Rabattaktion bei Shopbop & East Dane. Gerade für die Weihnachtszeit lohnt sich so eine Aktion doch bestimmt. Die Aktion endet am 29.11, 11:59PM PST (Los Angeles Time). Wir haben also etwas Zeit, um uns durch die Seite zu klicken und für ein paar Geschenke inspirieren zu lassen. Die Aktion kann man natürlich auch gleich nutzen um sich quasi selbst zu beschenken :-) Es sind zwar ein paar Marken ausgenommen, aber ich denke man findet trotzdem etwas. Ich habe euch ein paar Produkte herausgesucht, die ich persönlich wirklich toll finde und die sich auch als Weihnachtsgeschenk eignen.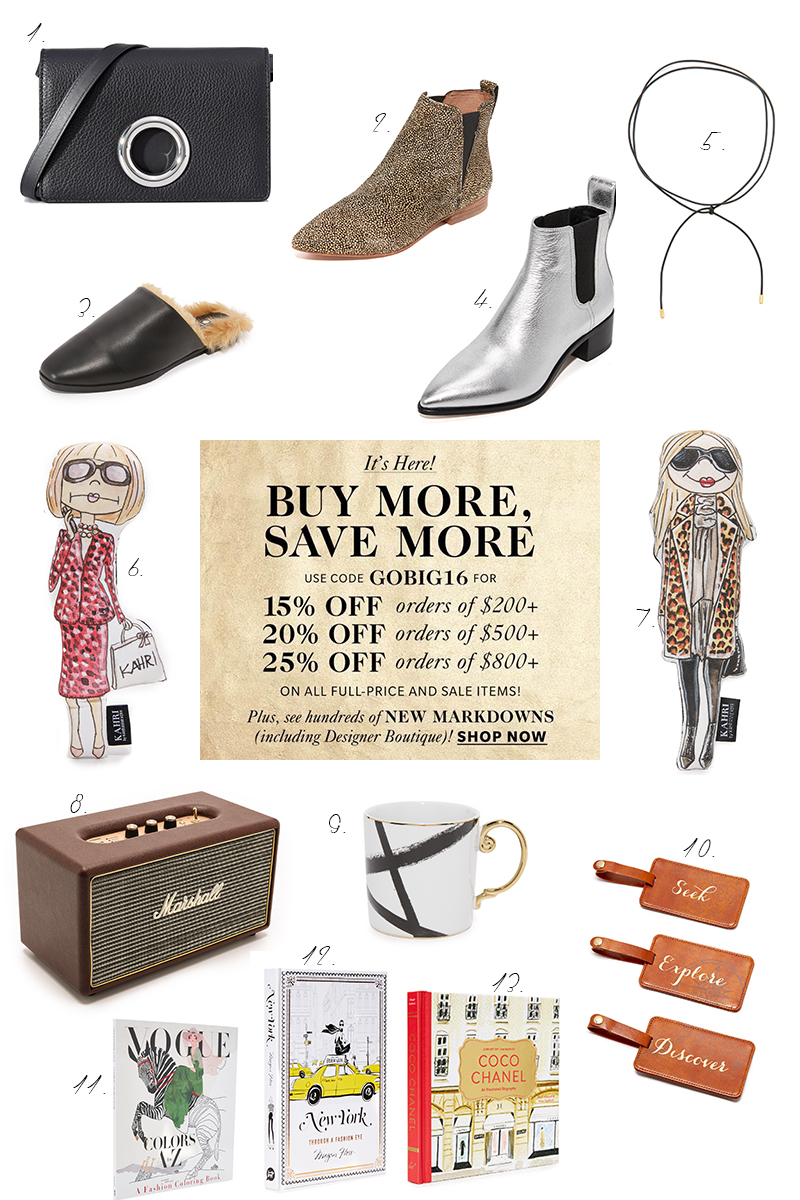 Ich persönlich denke, dass sich für modeinteressierte Frauen immer gut Bücher rund um das Thema "Fashion" eignen. Wir haben doch alle gern schicke coffee table books. Ich finde übrigens die kleinen Puppen total cool.
Tranlation
It´s time again for the big Shopbop & East Dane sale. The more you buy the more you save. I think it´s a perfect chance to get some christmas gifts, don´t you think? Some brands are excluded but there are a plenty of products you can buy. The sale ends Tuesday, 11/29, 11:59PM PST (Los Angeles Time). Happy shopping!