Vor 2 Wochen war das Wetter wirklich toll. Ich konnte endlich meine cut out boots aus dem Schrank holen und die Winterstiefel im Schrank lassen. Mittlerweile ist es leider wieder etwas kälter. Passend zum Frühling dachte ich mir, ich könnte auch einmal wieder etwas Farbe tragen. In das Top habe ich mich letztes Jahr quasi auf den ersten Blick verliebt. Bisher habe ich es aber irgendwie noch nicht geschafft es auf dem Blog zu zeigen. Ich habe die Kombi mit dem blauen Blazer und dem bunt gestreiften Top schon ein paar Mal getragen. Vor 2 Wochen habe ich den Look dann endlich für den Blog fotografiert. Ich hoffe er gefällt euch.
PS: Ich wünsche euch schöne Ostern :-)
Translation
Since it is spring I thought it would be good to wear some color. I bought this colored striped top last year and it was love on first sight. I worn this combination a couple of times and two weeks ago I managed to photograph this look. How do you like it?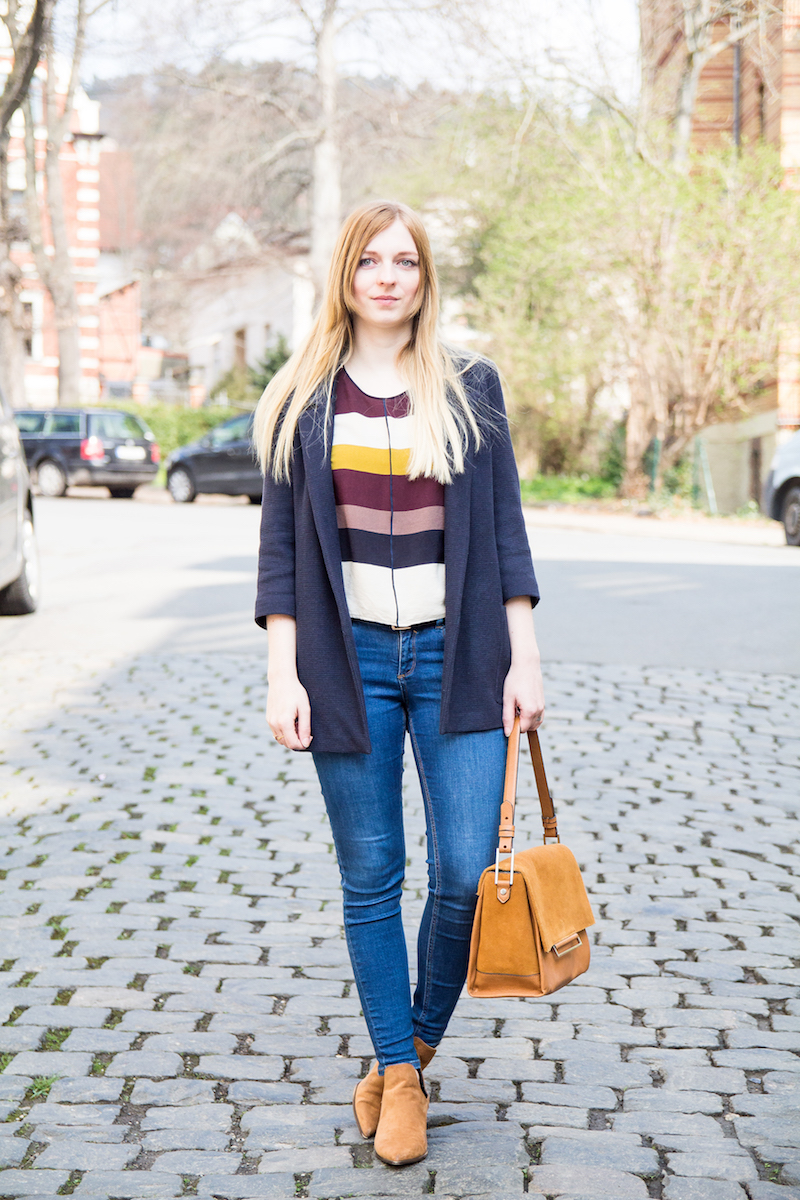 What I wear
blazer: Zara (similar here) | colored striped top: Zara (similar here) | blue jeans: Asos (similar here) | cut out boots: Zara (similar here) | bag: Zara (similar here)