Und schon wieder gibt es ein monochromes Outfit. Ich finde schwarz-weiß Kombis einfach gut. Vorletztes Wochenende hatten wir endlich frühlingshafte Temperaturen. Es war noch nicht ganz so warm, deswegen habe ich auch noch meinen schwarz-weißen Chain Stitch Pullover von & Other Stories getragen. Dazu habe ich meine weiße Jeans und schwarze Lackslipper kombiniert. Außerdem habe ich noch eine neue Tasche bekommen - die Half Moon Bag von A.P.C. Ich finde die Form ist einfach toll und kommt bestimmt nicht aus der Mode. Obwohl mittlerweile tausende andere Taschen im Trend sind, habe ich mich für die Tasche entschieden. Der Preis war noch ertragbar. Als ich sie bestellt habe, gab es gerade 100 Euro Rabatt - da konnte ich nicht nein sagen. Die Tasche stand schon länger auf meiner Wunschliste.
Wie gefällt euch das Outfit?
Translation
Another monochrome look again. I love the combination of black and white so much. I combined my chain stitch knit from & Other Stories with white jeans and patent leather slipper. I also wearing my new bag from A.P.C. I wanted this bag for a long time. Two weeks ago I got a great deal at Monnier Fréres. I got this bag with a 100 Euro coupon. I think this was a good deal. How do you like this look?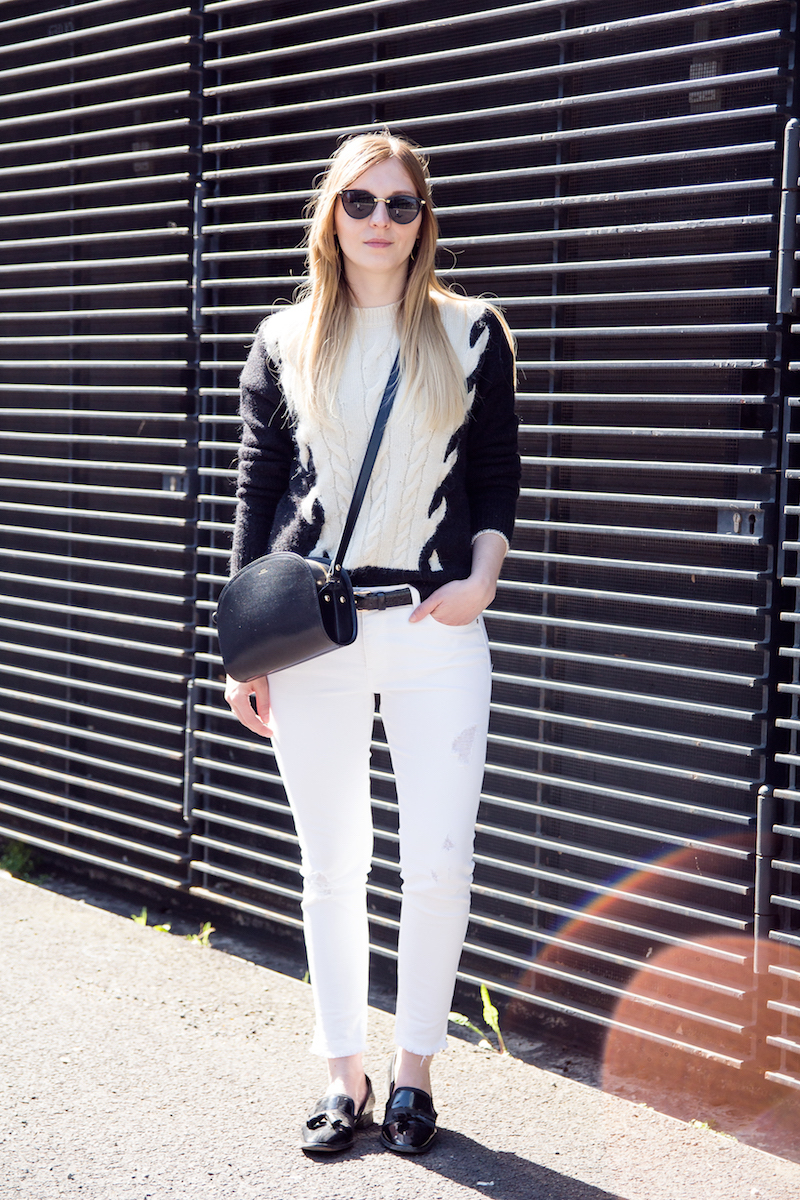 What I wear
sweater: & Other Stories (similar here) | jeans: Zara (similar here) | shoes: Zara (similar here) | bag: A.P.C. (same here)